Justine Moral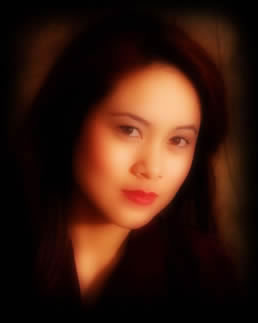 Justine "Icy" Moral has been performing professionally since the age of 10. Justine's musical theater credits include Annie (Kate), The Music Man (Amaryllis), Beauty and the Beast (Belle), Les Miserables (Eponine), Aladdin the play (Aladdin's Mother), and Dreamgirls (Lorrell/understudy Deena). She has studied voice, dance (ballet, jazz, tap, hip hop, modern), and drama (scene study) for several years, and has been in several awards and competitions, Maryland Distinguished Young Artist Scholarship, Maryland Student Teachers Voice Competition (Popular category First Place Winner), Maryland Student Teachers Voice Competition (Classical category First Place Winner), Broadway Idol Talent Competition (Maryland, First Place Winner). She is a recording artist for Sony-BMG (Moo Records) Philippines, released her debut album entitled Dreamaway (2005) and performs frequently with Filipino artists. She is attending Peabody Conservatory of the Johns Hopkins University studying Vocal Performance. Learn more about Justine at her website.
Audiobook Samples
Listen to samples pulled directly from the audiobook.
Chris Dooly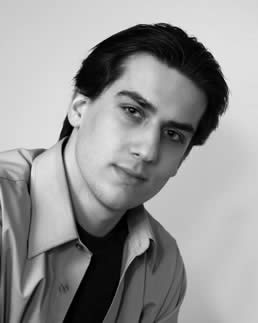 Chris Dooly is a seasoned professional and has been performing for the majority of his life. Extremely active in suburban Maryland Drama productions, he considers himself a growing actor. He has been fortunate enough to display his acting, dancing and vocal talents in numerous productions under the teachings and guidance of renowned theatre and dance director Mrs. Sherion Cosby. His credits include The Wiz, The Royal Gate Keeper/Winged Monkey Captain; Saving The Greeks: One Tragedy at a Time, Oedipus Rex; Beauty and the Beast, Monsieur D'Arqueand/Beast Stunt Double; High School Musical, Jack Scott/Coach Bolton; Les Miserables, The Bishop/Grantaire; Aladdin and the Magical Lamp, The Evil Magician/Freud; and Dreamgirls, Marty. Chris is pursuing acting and voice performance as a career. He is attending Marymount Manhattan College in New York City in the B.F.A. Acting program.